ID Card + Activity Seal + Yearbook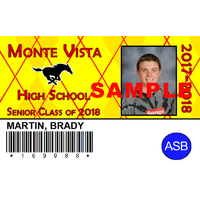 This Combo gives you the benefits of the Activity Card and the Yearbook while saving you $10. If you get this combo deal do not also purchase individually. TIP: Students make sure to get ASB Seal on your ID Card when you get your picture taken.

Seniors- Look for your Senior Gold Card. These items are included. DO NOT PURCHASE BOTH.